Reverse Engineering: From Real Component to Print2017-06-08
---
Reverse engineering(*Ref), also called back engineering, is to get the design information from the item already made. For CNC machining services, it is to reproduce the item according to the obtained information. Laser scanner, CMM, profile projector, industrial CT scanning are the most powerful measurement tools for reverse engineering.If you are interested in reverse engineering, you can refer to Wikipedia for more understanding about reverse engineering.
Apporo provides reverse engineering service for parts made by CNC machining, stamping, plastic injection, die casting. We use CMM and profile projector to extract the accurate dimensions from the original workpiece. The case below is a CNC machining service project for our USA client who chose reverse engineering for Rotary Tattoo Machine components.
Original Sample of Rotary Tattoo Machine Components
Reverse Engineering Step by Step
1.) To extract the sample dimensions by CMM, profile projector and Venier caliper.
After receiving original samples from USA client, we used CMM, profile projector and venier caliper to extract all the dimensions. Then, all the dimension information were used to create 3D CAD drawing for further CNC machining process. See more about our quality inspection instruments.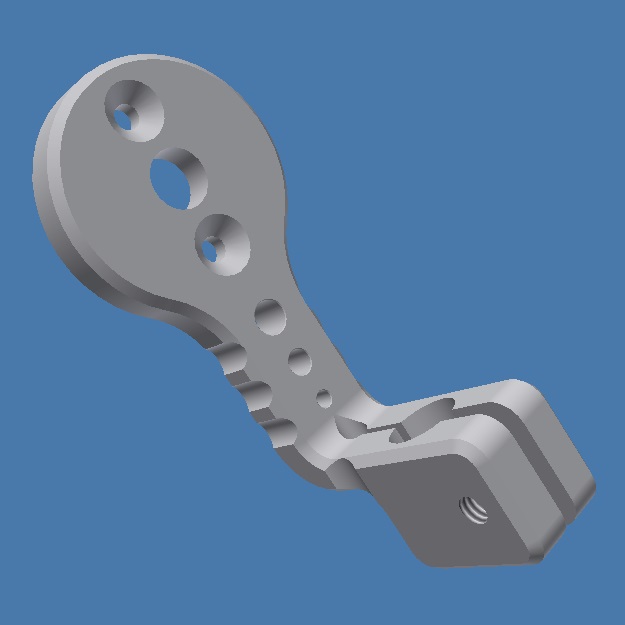 Rotary Tattoo Machine - Frame
Material: Aluminum Alloy 6061-T6
Surface Finish: Red, Black and Silver Anodizing
Type: CNC Milling
Rotary Tattoo Machine - Motor Housing Cap
Material: Aluminum Alloy 6061-T6
Surface Finish: Red, Black and Silver Anodizing
Type: CNC Milling
2.) From 3D to 2D prints for CNC machine programming
Converting 3D CAD drawing into 2D CAD print is a must for CNC machine programming. A CAM software can both read and output CNC programming code for production from 2D prints. After converting the drawing, we confirmed with our customer by using the 2D CAD prints marked with dimensions and detailed descriptions. A good 2D CAD print of workpiece is supposed to consist of a base view and other necessary views for evaluation with dimensions and important notices marked. After thorough discussions with our client, we reached a consensus to integrate frame components into one part as below.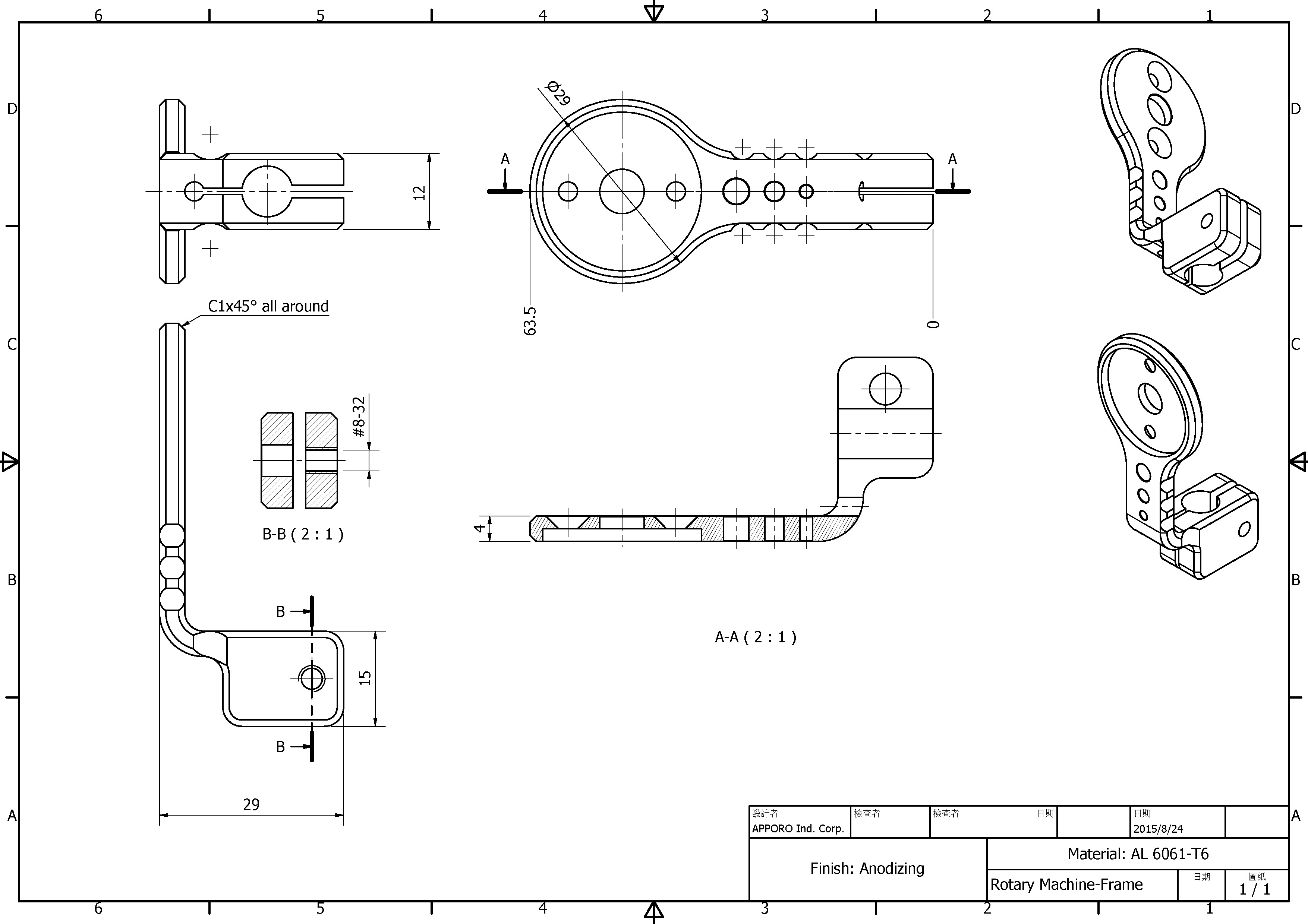 Reverse Engineering: Rotary Tattoo Machine - Frame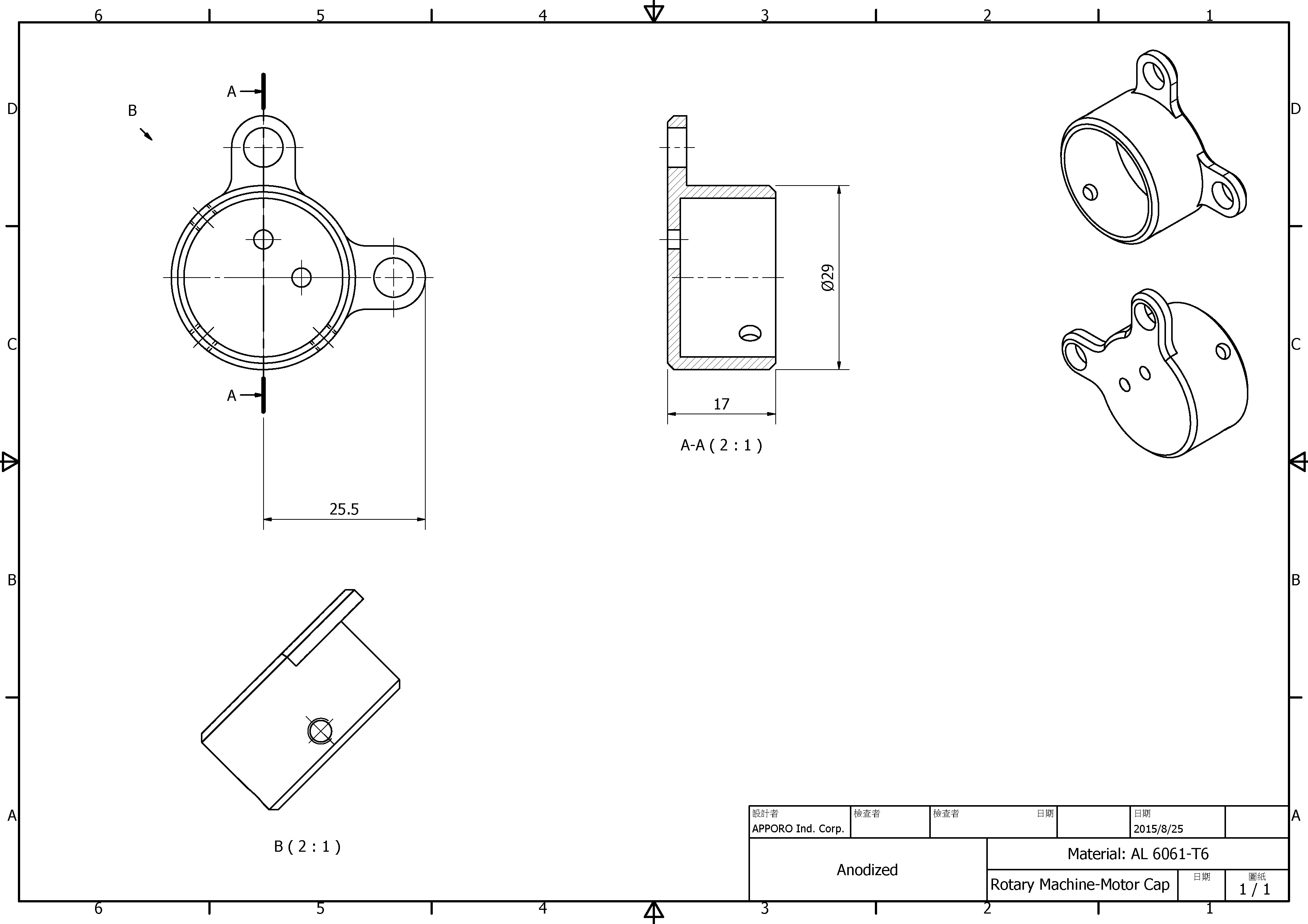 Reverse Engineering: Motor Housing Cap
3.) Move to production
At last, the customized jigs, cutting tools and CNC programming were ready for production arrangement. After CNC machining, the aluminum parts were sent for high quality anodizing treatment.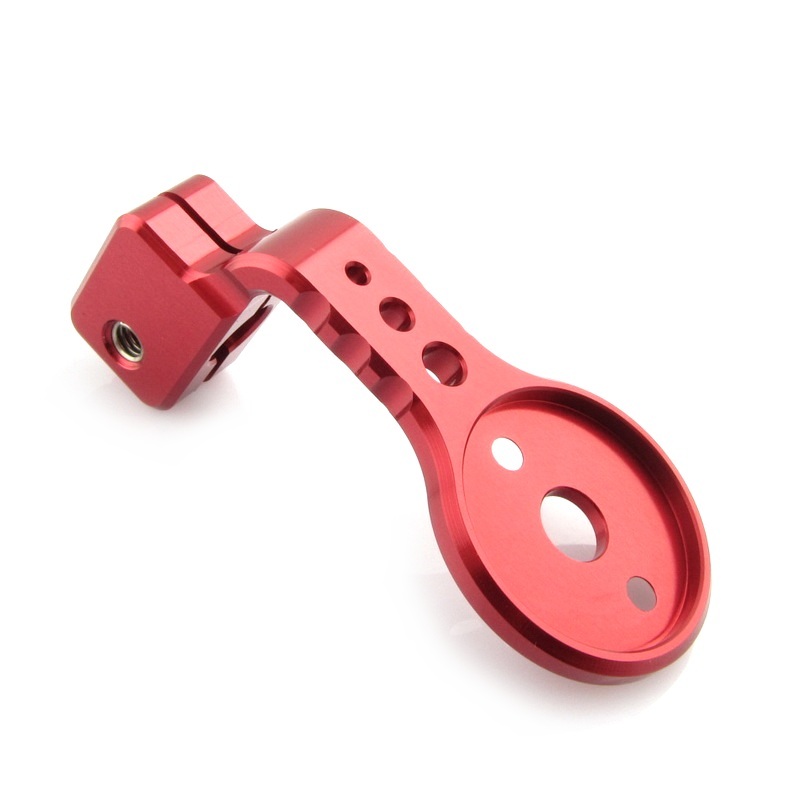 Frame with Glossy Red Anodizing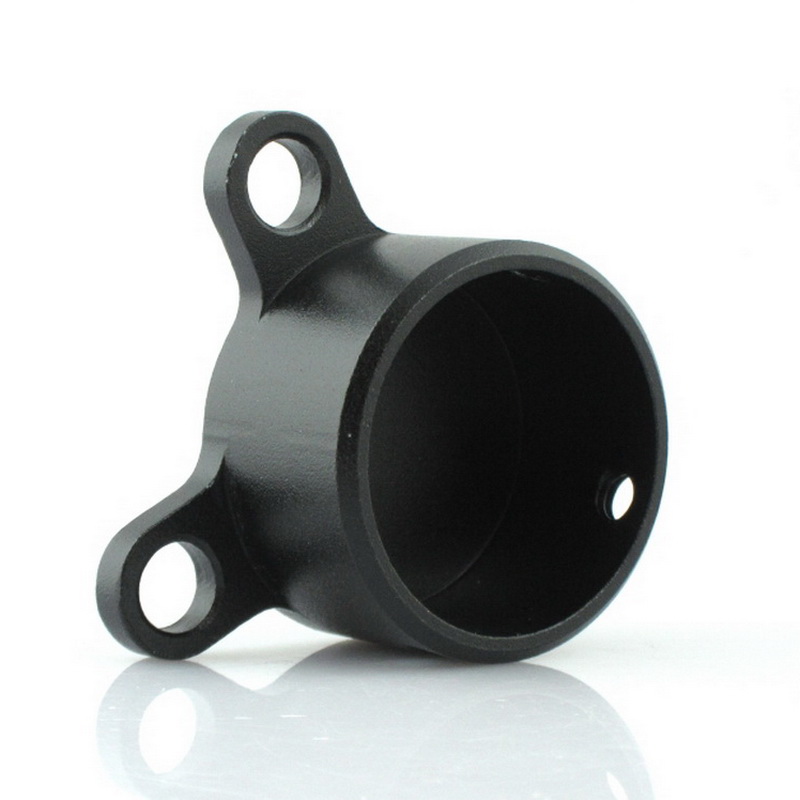 Motor Cap with Glossy Black Anodizing
Currently, APPORO is still working closely with our USA client for cases on innovative new design, whilst improving the cosmetic surface with clear machining action. If you have any interesting cases, do not hesitate to contact us. We look forward to cooperate with you.
*Ref Reverse Engineering