APPORO is now ISO 9001:2015 certified
First of all, APPORO is now ISO 9001:2015 certified, but we are not promoting the news to show our joy and pride of achieving ISO 9001 certification. Instead, as the standard, APPORO puts on ourselves is even higher than ISO 9001, for APPORO it is just the timing to pass the certification. This accomplishment can not be achieved merely by the organization adjustment one time, but by the cooperation of every staff in APPORO. Only with the diligence of everyone in APPORO to follow the SOP (Standard Operation Procedures) at work can we reach this milestone.
"Success is the sum of small efforts - repeated day in and day out."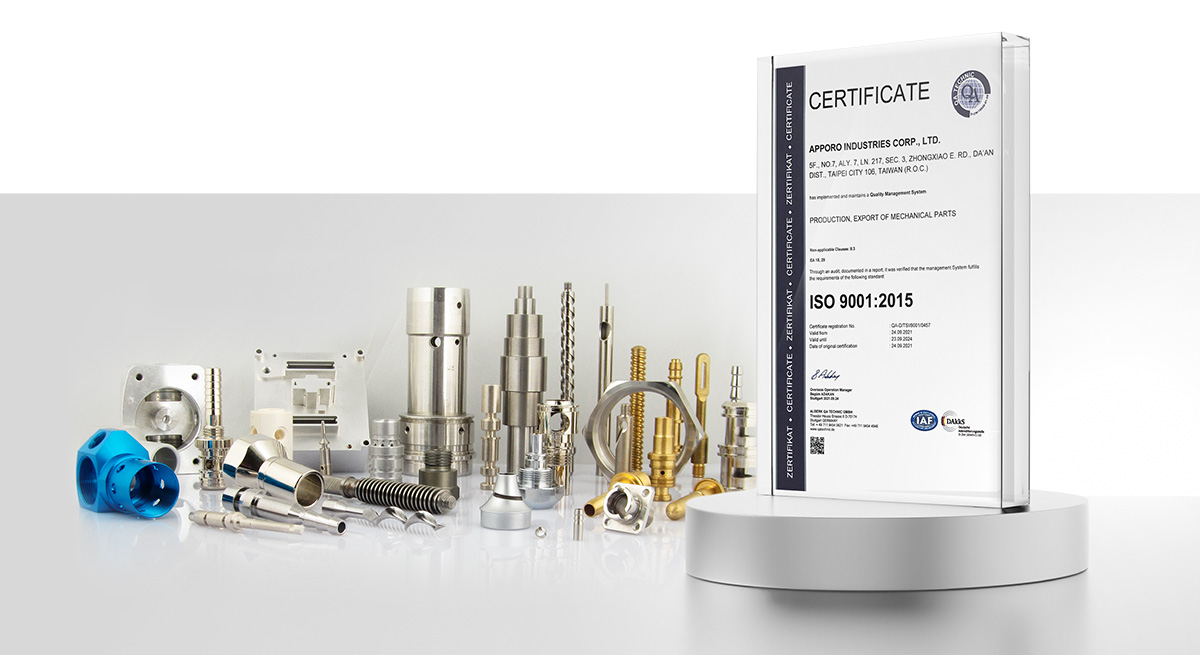 We remains open and makes parts to fight against COVID-19
Taiwan was well positioned to react quickly and effectively to the COVID-19 outbreak.

Early intervention, a flexible command structure, a comprehensive epidemic prevention strategy, integrated medical big data, and proactive information disclosure allowed Taiwan to record only a few confirmed cases in recent months.

At this moment, Apporo remains open and supplys the medical and diagnostic components which are used in the global fight against the COVID-19. We stand ready to continue our CNC machining services for our clients.
Have a very Merry Christmas and Happy New Year 2020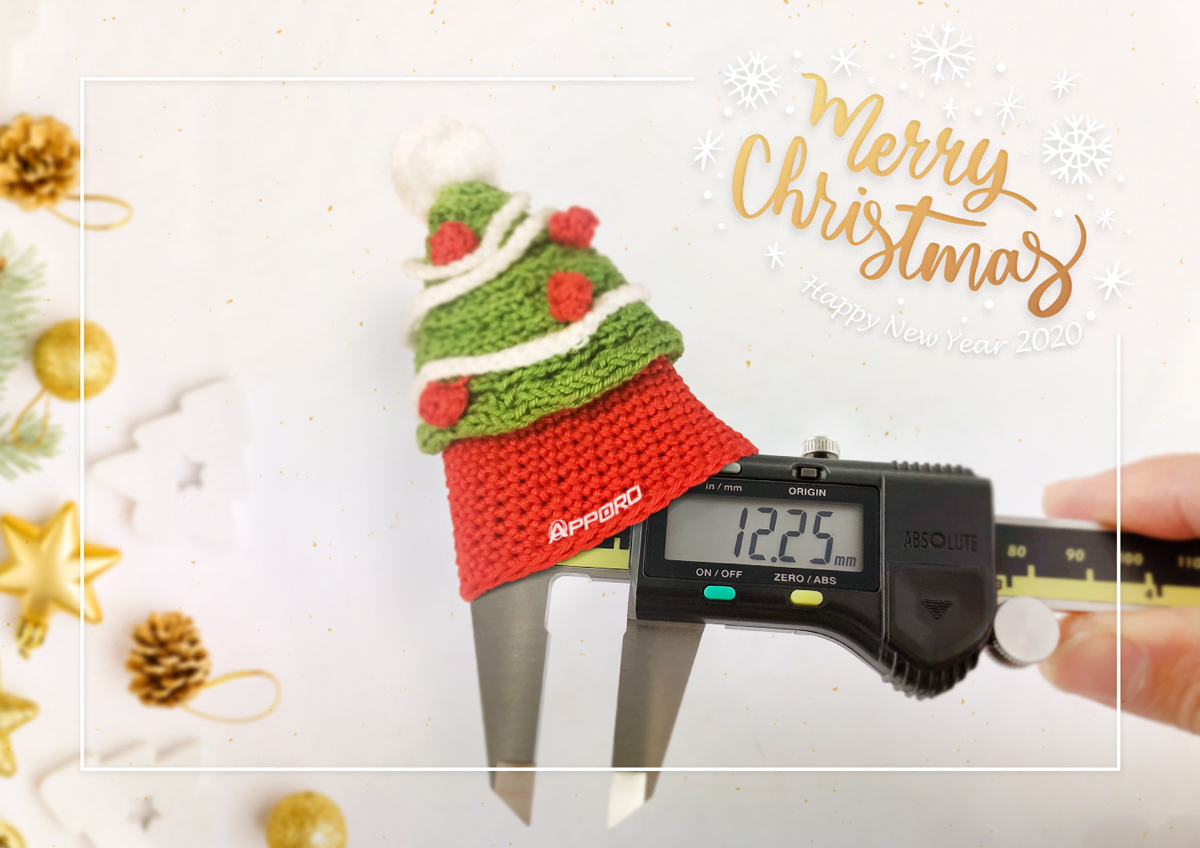 As the new year is around the corner, here,
APPORO wants to say special thanks for your constant support and trust,
with which we are able to keep making progress and flourishing.

We hope our blessings are well delivered to you during
this Christmas time filled with gratitude and warmth.
Last but not least, we wish you an early happy new year!
Have a very Merry Christmas and a happy New Year 2019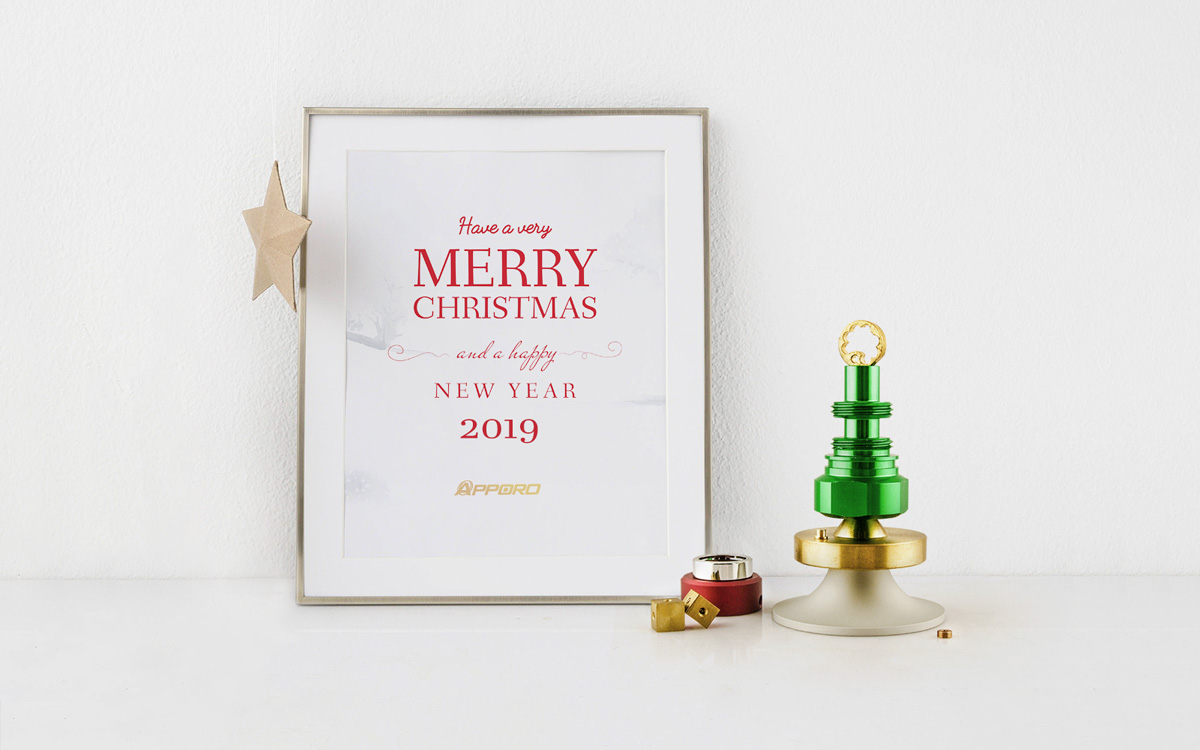 As the new year is around the corner,
here, APPORO wants to say a special thank you for your constant support and trust,
with which we are able to keep making progress and flourishing.
Apart from the festive wishes,
we are also honored to share our efforts with you:
APPORO is now ISO 9001:2015 certified.
APPORO endeavors to keep up to date,
so that every customer can rely on us with no doubt in your big time.
In the future, APPORO looks forward to offering you more professional service, and becoming the firmest and most reliable business partner of yours.
We hope our blessings are well delivered to you during this Christmas time filled with gratitude and warmth.
Last but not least, we wish you an early happy new year!
New opening - Material Capability
---
Our repeated customer usually have similar questions about material as below:
1.) Which material is the best for my project?
2.) What kinds of material are suitable for CNC machining service?
3.) Which material APPORO can obtain and supply?
4.) Can APPORO get custom-shaped material for CNC machining?
Check it out at the new opening - Material Capability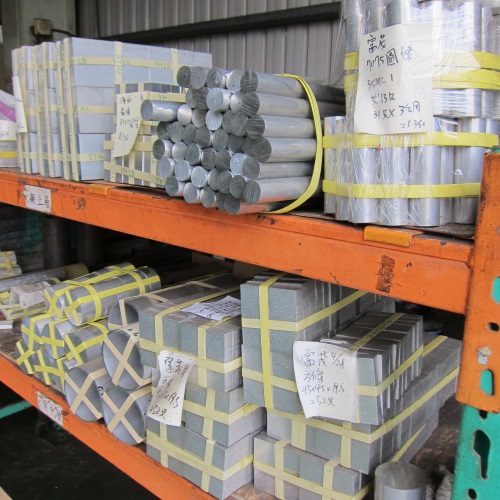 Preview EMO Hannover 2017
---
Following a four-year pause, the world's premier trade fair for the metalworking sector will once again be opening its doors in Hanover, from 18 to 23 September 2017. With its motto of Connecting systems for intelligent production, it will be spotlighting the issues of digitisation and networking for production operations.
Intelligent production in a network of possibilities
The paramount topics of discussion in the international world of production technology are digitalisation and networking, as the EMO's motto communicates. The EMO's organisers are confident that the EMO Hannover 2017 will generate important impetus for implementing the much-discussed concept of Industry 4.0 or the Internet of Things (IoT). A foretaste will be provided by the EMO Hannover 2017 Preview in Hanover on 21 June, at which 36 EMO exhibitors will three months before the actual event be unveiling their innovations to the media on an exclusive basis.
In a consistently networked manufacturing line, flexible production is possible with optimised sequences, so that even rush orders in small batch sizes can be handled. Complete networking of the entire production line with real-time communication and control will create maximised added value for companies when it implements horizontal communication from receipt of the order all the way through to dispatch. Within the added-value chain, moreover, it's important to network not only the component suppliers, but also the logistical partners and the customers involved, so as to achieve maximised productivity, flexibility and efficiency. "If all this succeeds, this signifies a quantum leap forwards in terms of productivity, and will catapult those who can do it to the leading edge of international competition," is the succinct verdict of the EMO's General Commissioner Carl Martin Welcker.
As an innovation forum and trendsetter, the EMO Hannover 2017 will in addition be presenting a broad supporting programme themed around commercial and technical issues. Keywords here include Industry 4.0, the production operations of tomorrow, additive manufacturing processes, metal-cutting in the aerospace industry, the safety of machine tools, the development of the markets in the USA, Mexico, and India, start-ups for intelligent production, youth recruitment, etc.
Ref. http://www.emo-hannover.de/de/news/preview-emo-hannover-2017.xhtml
New thread gauges for inspection
---
Recently, we received another CNC turning parts order of imaging system project. OEM video camera component spare parts usually featured with super fine pitch metric thread for fine tuning purpose. To meet high quality requierment, we have also purchased some new thread gauges for inspecting these threaded parts.
Ring Thread Gauges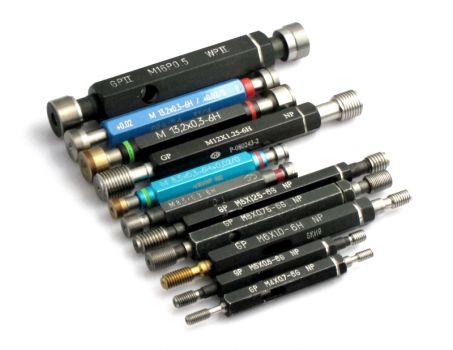 Plug Thread Gauges
Quality assurance for high value products
At APPORO, we offer customized CNC machining service and also detailed quality inspection as well. Ring and plug thread gauges are the most common tool for quality assurance. Although these quality control tools are expensive, our client's high value products are worth it.
The Grand METALEX 2016, Asian's Largest International Machine Tools and Metalworking Technologies Trade Exhibition
---
The World Premier of Robot Arm Synchronization Show
To address the radical change of industry 4.0 era where seamless connective is the key to successful implementation. The Grand METALEX 2016 will bring you the world's first ysnchronization show of robot arms from 10 global brands in "METALEX Robot Orchestra" which will exemplify the common control system for robotic arms with different algorithm to perform the same actions, thus unveiling a new path to manage multiple robotic arms from different vendors. 6 shows per day at Hall 106.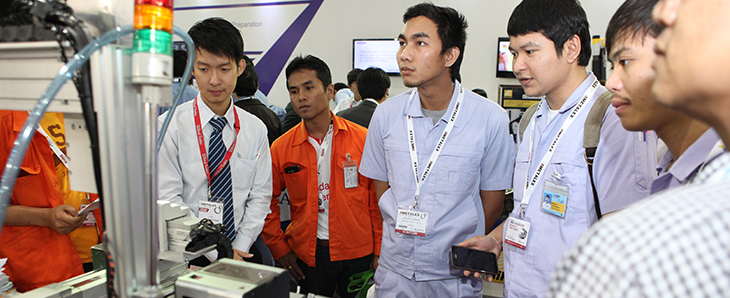 New Inspiration For Metalworking Business in Metal Design Zone
The Metal Design Zone offers new channels for sheet metal businesses by presenting design works for lifestyle products made from metal and aluminum and fabricated by advanced sheet metal technologies and inspirations in design to create large and small items with sophisticated and crafty details. Get your ideas sparked on how to add value to your sheet metal products, whether you need to modify current processes or newcorners who want to scoop up the emerging opportunities.
The Hot Spot for Advanced Metalworking Solutions
The Grand METALEX 2016 will set future industrial trends in terms of terms of technologies, policies, investment, and commercial. The event has become the industrial iconic event where you and 100,000 manufacturing industrialists will experience the revelation of the most cutting-edge metalworking solutions, machinery and technologies by 3,300 brands from 50 countries. It is an all-under-one-roof learning and networking platform where you can expand your horizons while getting new updates in concurrent content-rich conferences such as "Engineer Forum" while finding future partners in "Business Matchmaking Service". Moreover, you will be amazed by the debuts of 30 breakthrough technologies, the world's first synchronization of robotic arms from 10 different brands at "METALEX Robot Orchestra" and "Metal Design Zone" where your ideas on developing new lines of products will get sparked.
New opening - Cases Study
---
What will a professional CNC machining supplier do when it comes to machining inner thread raw material with much higher hardness such as AISI 4340 alloy steel?
1.) Have you ever heard about "Fluteless Tap"?
2.) Cold forming the metal into thread form with no chips?
Let's check this case in new opening "Case Study"!
2016 Taipei Manufacturing Technology Show (MTduo) on May 5th (2016-05-04)
---
The 12th MTduo, organized by TAITRA and TAMI will be held from May 5th to 8th in Taipei Nangang Exhibition Center, Hall 1. There are 270 international and domestic exhibitors using 1,063 booths to showcase the newest manufacturing machineries and technologies, including Industrial Robots, Machine Components & Accessories, Control System, Information and System Integrator, CAD/CAM Soft/Hard Ware, Inspection & Measurement, 3D Printing, etc.

To Respond to the 4th Industry Revolution, MTduo returns this year with two new exhibits, Smart Machinery and Industry 4.0 Pavilions, to show Taiwan's latest industrial automation equipment and smart manufacturing technologies.

MTduo is one of the top sourcing platforms for advanced industries. Currently there are buyers from 60 countries, including England, China, Malaysia, Indonesia, Thailand, and Turkey, already pre-registered to visit the show. The organizers have also invited international associations and groups of buyers from Malaysia, Turkey, Brazil, and China to visit the show in hopes to assist exhibitors and buyers in exploring business opportunities.

Besides the rich display of exhibits, there are many excellent forums and new product presentations during the show. Come and participate!
Source: http://www.mtduo.com.tw/en_US/news/info.html?id=852B522112139BBF
2016 TAITROS: Intelligent Manufacturing, Co-marketing with IFR industry associations. Technologization of Service Industry (2016-02-17)
---


Taiwan Automation Intelligence and Robot Show revolve around Automation intelligence & robotics technologies, products, equipment and key parts. Based on Manufacturing applications, the show not only cover from every type of application which including factory production, manufacturing, assembly and other processes, but also expend the solutions of Intelligence automation into daily life from Living, recreation to medical area .
No other trade show in Taiwan will offer a wide-range of intelligence automation and Robotics solutions to as broad a range of industries. If you make products that can be used in automation systems, you can not miss the show. TAIROS is the most comprehensive automation and Robotics show in Taiwan. Join us and find new customers in TAIROS!!
APPORO Industries Corporation kept looking for better way to enhance efficiency and improve safety in our CNC machining, stamping, plastic injection and die casting production lines. We had taken robotic equipment into account for long time. Actually, there were already simplified robotic equipments used for replacing hazardous work or repetitive job. Instead, our operators can spend more time in complex machining process for efficient and economical production arrangement.
Below are information about 2016 TAIROS, hope to see you there:
Date:Aug.31 – Sep.2 ,2016 (Wed. - Fri.) 9:00-17:00 Sep.3, 2016 (Sat.) 9:00-16:00
Venue:Taipei World Trade Center Nangang Exhibition Hall
Source: https://www.tairos.tw/en/
Lathe Machined Parts - Higher Quality with Lower Prices (2016-02-01)
---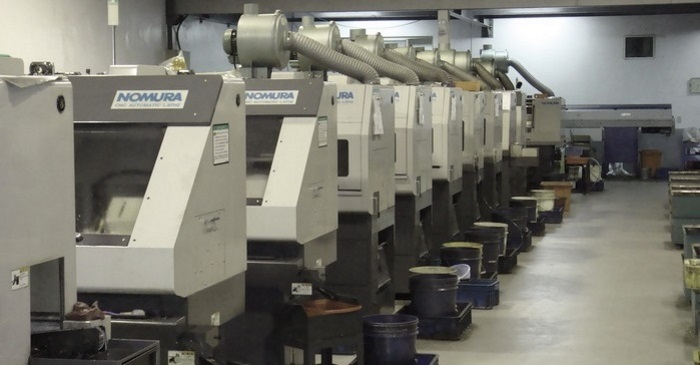 CNC Lathe machining is a great way to make lots of precise parts cost-effectively. In addition, the cost per piece goes down significantly with higher quantities.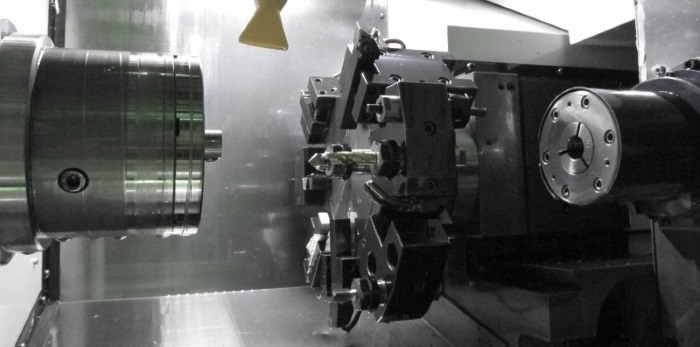 Every machining process must be programmed into the CNC controls and tooling. Some parts have special threads and features that may be inspected by precision gauges and instruments.
You will be surprised to see each part we produce with pleasant price.
Amsterdam 3D Printing Show at Jun. 28-30, 2016 (2015-11-13)
---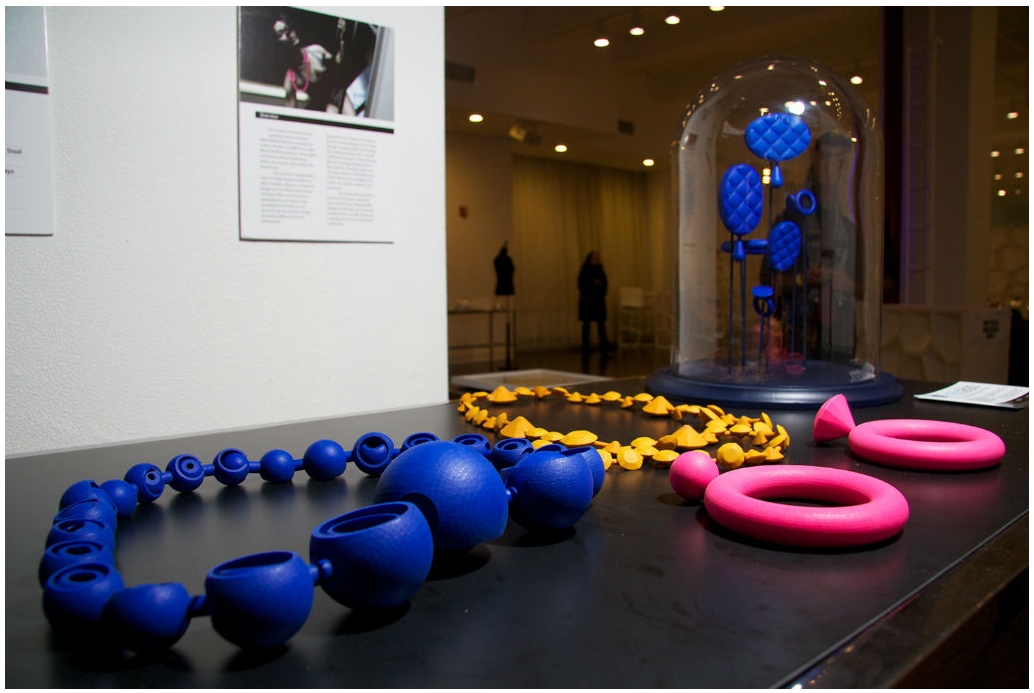 So far, APPORO Industries Corporation as a professional precision CNC parts manufacturer, we offer high-end parts for wide range industry included 3D printing, drones(unmanned flying vehicles), analytical chemistry(mass spectrometry, biomedical gas analyser). electro-analytical instrumentation, etc. We keep following the updating for above industries.
3D printing and additive manufacture technology itself has hugely benefited from a massive amount of media hype in recent years, and with this in mind, we work closely with our press contacts to ensure the most relevant, insightful and interesting coverage possible.
The global media we receive is testimony to those who travel across the world to join us at 3D Printshow – and we'd love for you to join us as well. If you're a journalist and are interested in applying for a press pass, please complete the application form (on the right of this page). Passes are limited (200 per show), and are guaranteed to go very quickly. Successful applicants will be notified, but due to the large number of applications, we'll be unable to respond to everyone who fills in the form.
Below, we've selected some of our favourite 3D Printshow coverage from the last few months, so feel free to take a look to get a better idea of what we do. We look forward to seeing you at the next show!
For more information, please visit the website at https://3dprintshow.com/

Source: https://3dprintshow.com/press-page/
Customer visited our company's factory on October 2015 (2015-10-19)
---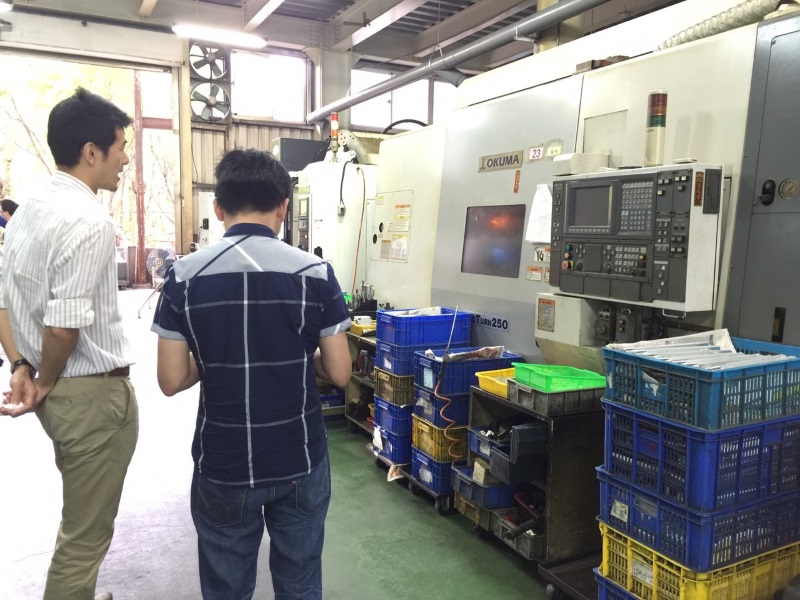 On October 2015, the Singapore client visited our company's production workshop. We patiently explained each production process to the customer, and he gave recognition for our production capability.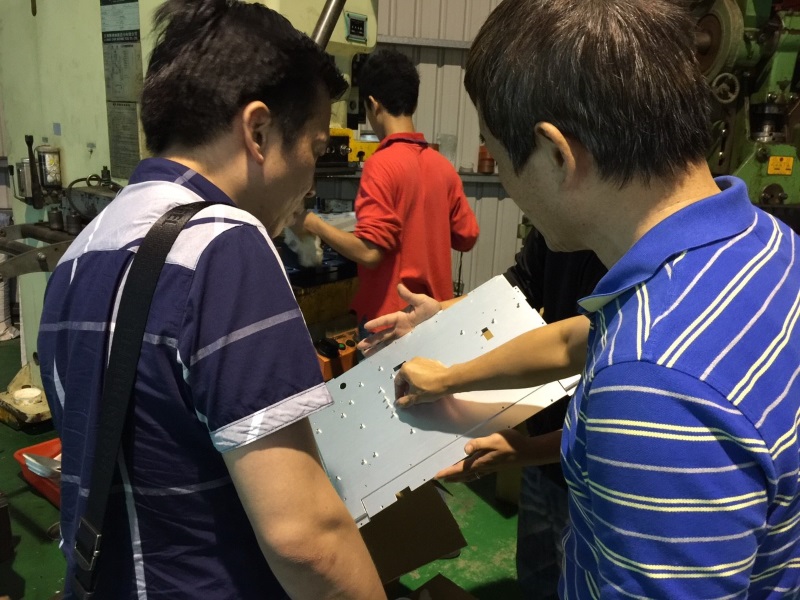 Customers' visit can reflect the competitiveness of the company. In addition, customers' recognition is a driving force for the company, promote the company's growth.
2015 TAIROS Set to Welcome Visitors to Premier Robotic-Tech in Taipei (2015-06-08)
---
TAIPEI, Taiwan — 2015 Taiwan Automation Intelligence and Robot Show (TAIROS) is a four-day even that will kick off at Taipei World Trade Center Nangang Exhibition Hall on July 16, which is set to revolve around automation intelligence and robotics technologies, products, equipment and key parts.
Based on manufacturing applications, the show not only cover from every type of application which including factory production, manufacturing, assembly and other processes, but also expend the solutions of intelligence automation into medical area.
According to Taiwan Automation Intelligence and Robotics Association (TAIROA), no other trade show in Taiwan will wrap up a wide-range of intelligence automation and robotics solutions to as broad a range of industries. TAIROS is said the most comprehensive automation and robotics show in Taiwan.
2015 TAIROS is a four-day even that will kick off at Taipei World Trade Center Nangang Exhibition Hall on July 16.
Meanwhile, children under 12 are only allowed to visit on July 19, parents company and sighed secure consent are needed.
Source: https://en.ctimes.com.tw/DispNews.asp?O=HJZ7EB4J5X8SAA00NR
Visit 2015 TIMTOS on Mar. 07, 2015 (2015-03-07)
---
We, APPORO Ind. Corp., always visit TIMTOS to update and source for new information, knowledge of machining facility and technology.
TIMTOS, this show is mainly about:
metal or plastic cutting machine tools and metal forming machine tools

other industry equipment, such as CNC lathes, milling machine centers, EDMs, components, cast iron, tool magazine and other products have allied with noted vendors to facilitate supply to the global market.
Below are photos of CNC Lathe Machines, CNC Milling Machine Centers with 4 axis or 5 axis, Surface Gringing Machines.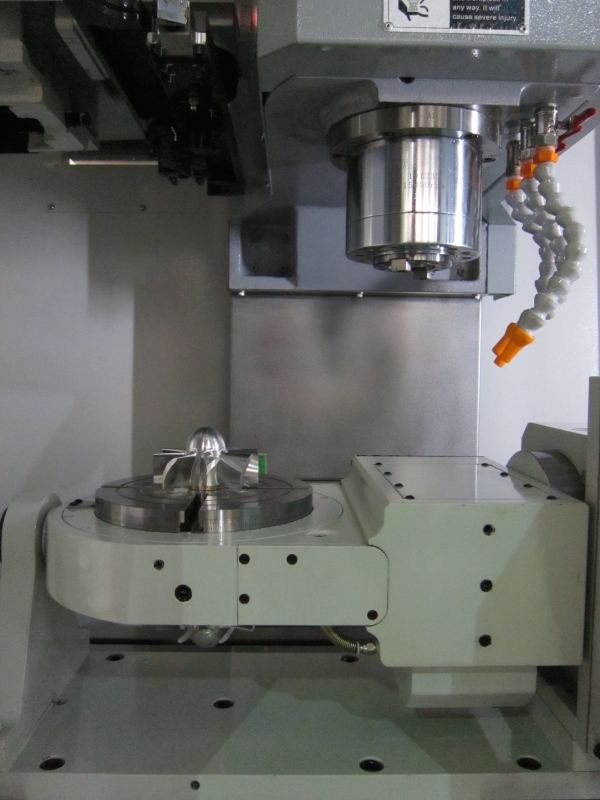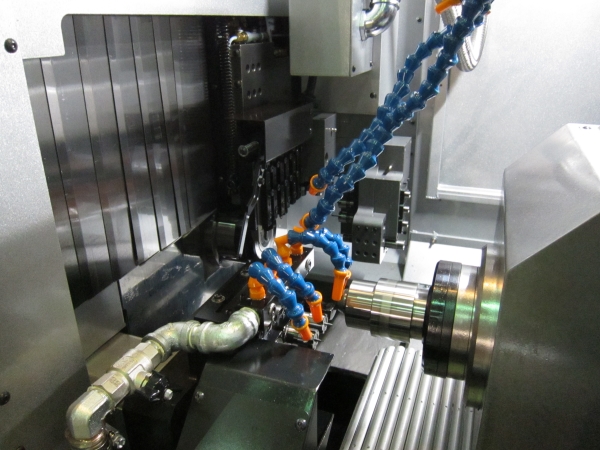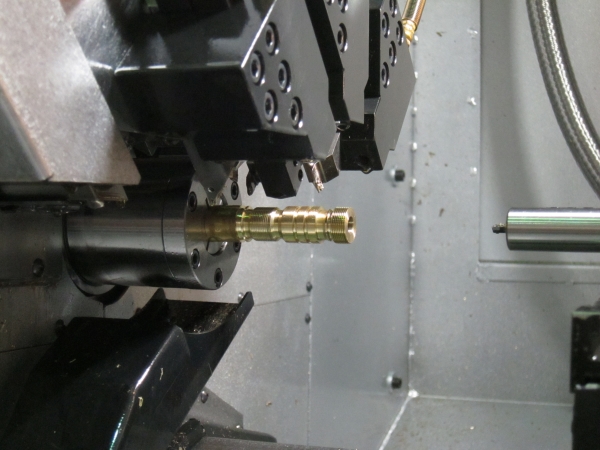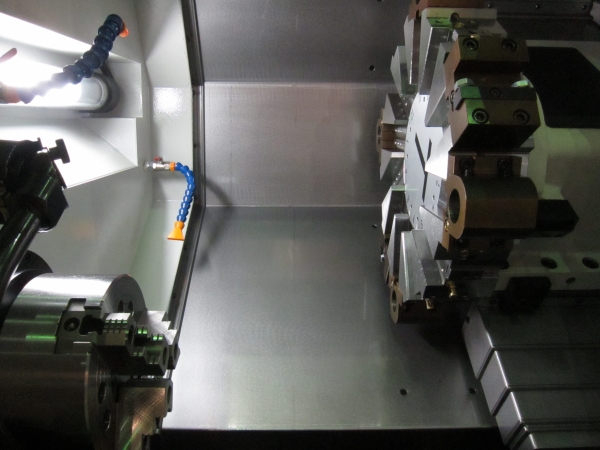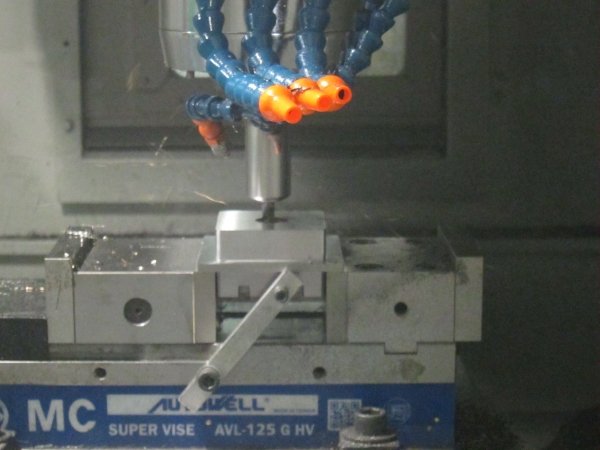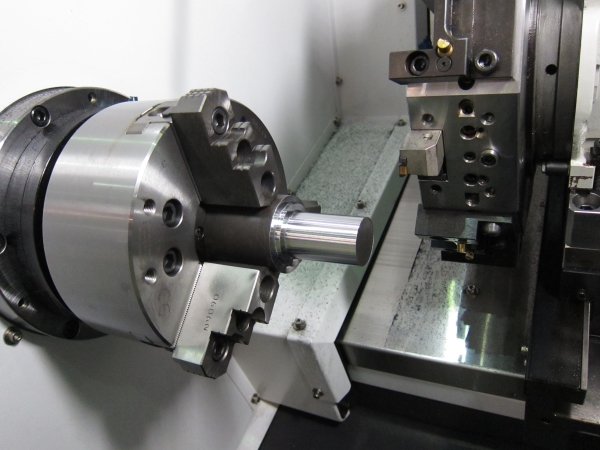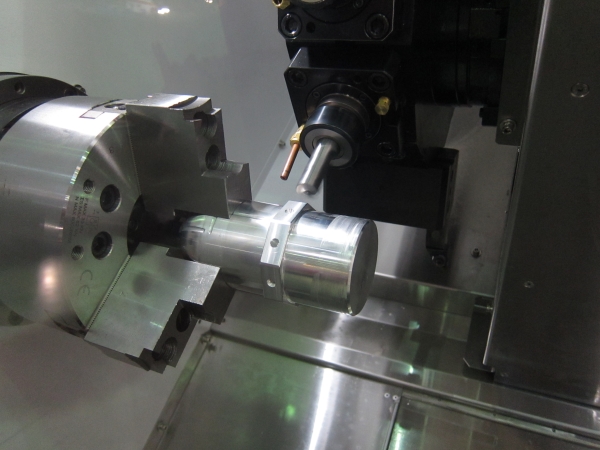 See u next year in 2016 TIMTOS!
Billion Dollar Opportunities at 2015 TIMTOS (2015-02-25)
---
The 2015 Taipei International Machine Tool Show (TIMTOS), jointly organized by TAITRA and the Taiwan Machinery Industry Association, was held March 3-8 for six consecutive days at the Taipei World Trade Center Exhibition Hall 1, Nangang Exhibition Hall, and the Expo Dome at the Taipei Expo Park. Despite a shortage of venues during the early stages of planning, the exhibition's scale continued to steadily grow, resulting in a total of 1,015 exhibitors and 5,411 booths, attracting around 7,000 foreign buyers and 46,000 domestic visitors, and is ultimately looking at $2.1 billion USD worth of opportunities.
The biennial Taipei International Machine Tool Show marked its 25th anniversary this year. The exhibition's scale has broken new records for three consecutive sessions, becoming the world's top five and Asia's second-largest professional exhibition of machine tools. Deputy Minister of Economic Affairs Rong-Jin Chen pointed out that in 2014, the export value of Taiwan's machinery grossed US$20.8 billion, among which the export value of machine tools alone grossed more than US$3.7 billion, representing a growth of nearly 6 percent over the same period last year, and showing that Taiwan's machine tool industry has considerable potential for development.
This year, foreign exhibitors represented a total of 18 countries and 260 manufacturers, including Japan, Spain, Finland, Russia, the United States, the United Kingdom, Switzerland, Italy, Germany, Australia, and others occupying over 1,000 booths. The event is a rare gathering of the world's top manufacturers and leading manufacturers of machine tools in Taiwan. 14 buyer groups also set out from 9 countries, including Thailand, Brazil, the Philippines, South Africa, India, and Vietnam, which were organized by associations such as the Turkish Machine Tools Businessmen Association for Solidarity (TIAD), Philippines Die and Mold Association, Associação Brasileira dos Importadores de Máquinas e Equipamentos Industriais, South Africa Machine Tool Manufacturers Association, and the Tool Making Association of South Africa, indicating the importance of the exhibition to the global machine tool industry.
To increase effectiveness for the exhibitors, the organizers arranged around 190 one-on-one sourcing meetings and a number of other activities, including new product launches and over 30 forums, covering topics such as High Efficiency Machining for Aerospace Industry, Smart Factory Technology Forum, and more. The New Vision for Manufacture - Smart Factory Technology Forum was jointly organized by the Industrial Technology Institute, ADLINK Technology, and leading industrial robot manufacturer EPSON; some topics discussed were Global Smart Factory Trends, Communication Demands of Smart Factories, Applications of Industrial Robots and Smart Factories, and other related topics, attracting enthusiastic participation and lively discussion from the industry.
During the exhibition, TAITRA and TIAD signed a Memorandum of Understanding (MOU) to actively strengthen economic and trade cooperation. In 2014, Turkey was the third largest importer of Taiwan machine tools with an export value of over US$200 million. As one of Taiwan's important export countries, a direct flight between Taiwan and Turkey will be established this year at the end of March which will definitely facilitate collaboration and further maintain relations between the two countries.
For more information, please visit the website at www.timtos.com.tw
Source: https://www.meettaiwan.com/en_US/news/2015030010/Billion%20Dollar%20Opportunities%20at%202015%20TIM...html
You Name It Taiwan Controllers Make It -- TIMTOS 2015 (2015-02-16)
---
TAIPEI,TAIWAN--(Marketwired - Feb 16, 2015) - TIMTOS 2015, the second largest in Asia and Taiwan's largest, is organized by TAITRA (Taiwan External Trade Development Council) and TAMI (Taiwan Association of Machinery Industry) and unfolds March 3rd to 8th at TWTC Halls 1 & 3, NANGANG Exhibition Hall and Yuanshan EXPO Dome. The spring event joins more than 1,000 companies who are using 5,400 booths covering a record 100,000+ sq. meters of show space.
Taiwan controllers are increasingly machining the world in everything from dental implants to car parts. And to spotlight their achievements Taiwan's Economic Ministry's Industry Bureau Pavilion at TIMTOS 2015 joins three key makers to highlight their exciting controller applications.
This pavilion "THE DOMESTIC CONTROLLER" has been arranged by the Ministry's Precision Machinery Research and Development Center, features CNC tool products jointly-developed by three participating makers, namely Advantech, Delta Electronics and Syntec Tech.

The DOMESTIC CONTROLLER also joins six machine tool manufacturers, namely Goodway, Tongtai, Yang Iron, Manford, Chevalier-Falcon and Chiah Chyun, the latter of which demonstrate their process of making dental roots with their own innovative technology.
A visit to this pavilion on the 4th Floor of NANGANG Exhibition Hall profiles the strengths of Taiwan machine tools on the global market. For example, Advantech LNC Technology is increasingly expanding its share in the cross-strait market after mastering output of machinery in plastics and rubber, mechanical arms and those for the sewing machine motors industries.

Nearby is Delta Electronics with their first CNC numerical control system that puts smart brains into domestic machinery to improve the global competitiveness of Taiwan's machine tool products.
The third star is Syntec Technology renowned for its PC-based CNC controllers. Syntec targets its R&D at developing top end machine tool software and hardware tech to mass produce built-in spindle drives and machinery for enhanced processing efficiency and stability.
It is worth noting that Taiwan's dental implant market used to rely on the supply from Europe and the United States. Those days are over thanks to Taiwan's dental root implant production that now competes at the same level. The big change has been ushered in by Goodway's moving-axis type lathe that offers full output by operating in tandem with a powerful precision milling machine running in sync with Advantech's controller.
And don't forget to see Chevalier-Falcon's display of its professional CNC non-circular piston vertical processing lathe, which together with Syntec Technology's controller can improve the position accuracy and contour precision of a piston's structural elements to help in the processing of car and motorcycle parts.
About TAITRA
Founded in 1970 to promote foreign trade, the Taiwan External Trade Development Council (TAITRA) is the foremost non-profit trade promotion organization in Taiwan.
Source: https://www.marketwired.com/press-release/you-name-it-taiwan-controllers-make-it-timtos-2015-1992085.htm