CNC Machining Machinery
We Prefer Making Parts From Your 3D Models
---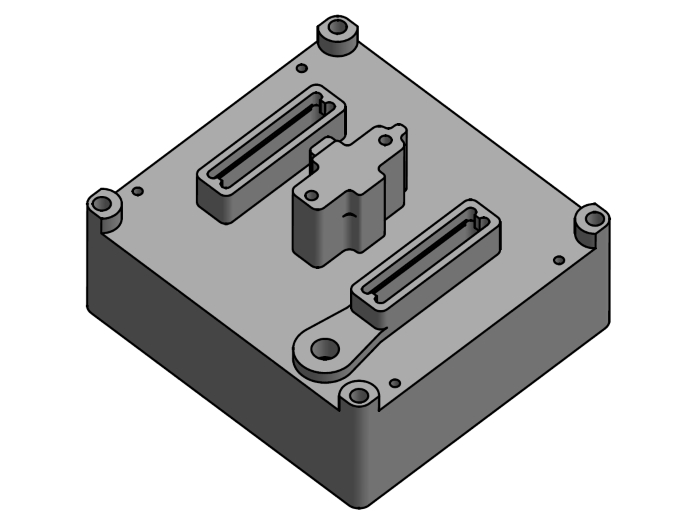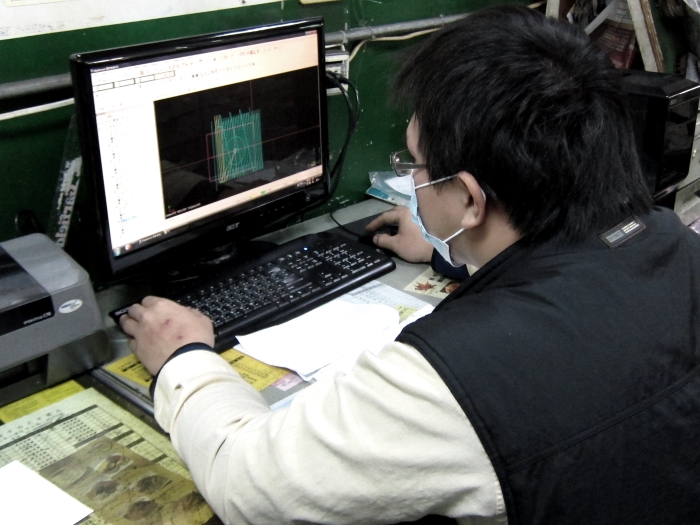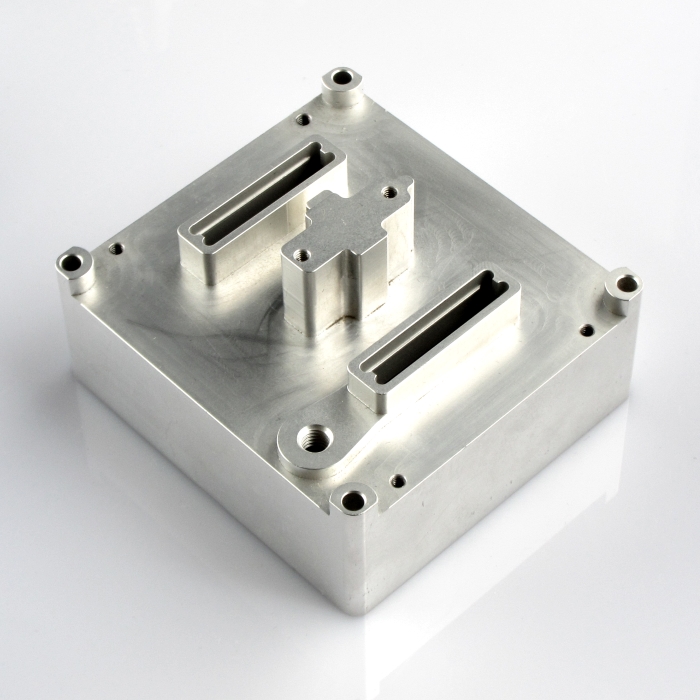 Below showed how a camera chamber to be manufactured step by step from print to part via CAM software, CNC turning and milling machines in Apporo.
1.) Checking and Confirming Drawings
Once order confirmed, 2D and 3D CAD drawings well received from clients. Till today, more than ten thouthand CAD drawings been checked and confirmed before production to feedback if there are any problems opening the drawing files or other obvious issues:
a.) To receive a "no quote" if the part is outside Apporo's capabilities.
b.) To receive suggestions for ways to improve design for production, also to reduce cost
without losing functionality.
c.) To receive a quote with the shortest possible lead time for delivery.
2.) CNC Programming
Our professional CNC programmers use PC-based CAD/CAM software Mastercam for fast and efficient turning/milling. During this stage, we keep looking for better way to optimize design for production.
3.) CNC Production
Following instruction of CAM software, step by step well manufactured via CNC milling machine centers while our production lines are capable of 2 axis, 3 axis, 4 axis and 5 axis production. From simple dowel pins, shaft to complex CNC turning-milling parts, we have got you covered.
How to Make Your Own CAD Drawing?
---
Computer-aided design(*Ref 1.), so called CAD, is widely used in most industries to improve the efficiency and quality of design. Furthermore, CAD drawing output in the electronic file is highly conducive to communicate with designer and manufacturer. Also, it creates a great platform carrying complete information for CNC machining service manufacturer. Generally, we prefer reading, modifying and creating 2D and 3D CAD drawing files by using CAD software.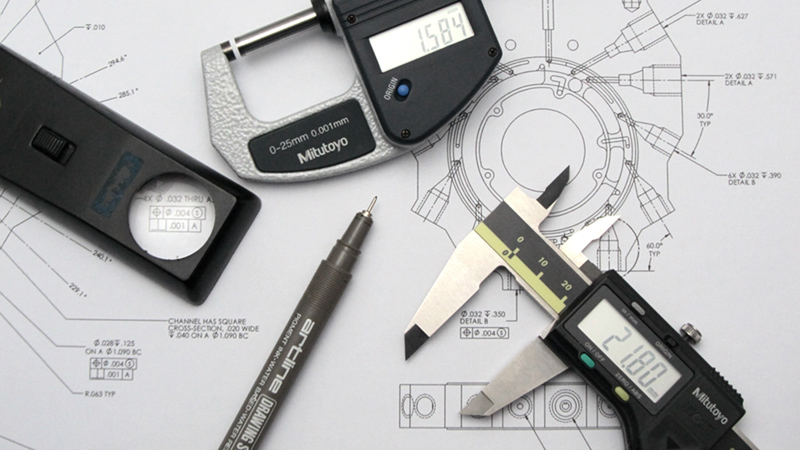 Create Your Own CAD Drawing
The Way to Create CAD Drawing
Recently, CAD software do helpful for rapid and easy engineering modeling in various industries. For example, automotive, aerospace industries, reverse engineering(*Ref. 2), PCB design, animation design, industrial and architectural design. In summary, below procedures show how we use CAD software to create 2D and 3D CAD drawing:
1.) to start from creating 3D CAD object
create 2D elevation drafting
form and modify 3D object by extrusion, revolve, sweep, emboss functions
2.) to create 2D print from 3D CAD
start a new .dwg drawing file
place various but less view sides of 3D model
mark dimensions detailed but simplified
mark important notices
How to Get CAD Software?
Currently, CAD program is a necessary powerful tool to use in CNC machining service project. A CAD software with good design should be capable of creating both 2D drawing and 3D modeling. Generally, it is usually hard to choose the best modeling software for different market sector. It is because various aspects and the wide range of features are available in these CAD tools. The essential elements of good CAD software are as below:
2D Drawing Tools
3D Modeling Tools
Textures
Transparency Options
Lighting Effects
Hatching
Photo-realistic Rendering
At present, it is easy to get lots of free CAD software for personal or professional modeling purpose. Should you have any questions about CAD software application, do not hesitate to send us email.
*Ref 1. Computer-aided design-Wikipedia
What APPORO Need for Quote
---
Prior to sending RFQ to us, you must make your own 2D and 3D CAD drawings to determine what your project looks like. Or, you have already made sample and looking for reverse engineering, check it out.
Apart from 2D and 3D CAD drawings, customer is in charge of providing detailed information for RFQ project. Accodring to our core services, we devide the required information as below:
Batch quantity / Annual quantity
Material, including thickness
Surface Finish
Batch quantity / Annual quantity
Other important notices for manufacturer
Material
Color
Surface texture
Batch quantity / Annual quantity
Surface region allowed for inlet, venting, ejector pins
Other important notices for manufacturer
For long term and large quantity production, we will recommend plastic injection mold with more than 1 cavity. More mold cavity can lead in higher tooling cost but with significant lower part unit price. One shot to get more parts.
Material
Surface Finish
Batch quantity / Annual quantity
Surface region allowed for inlet, venting, ejector pins
Other important notices for manufacturer
Billet cutting
---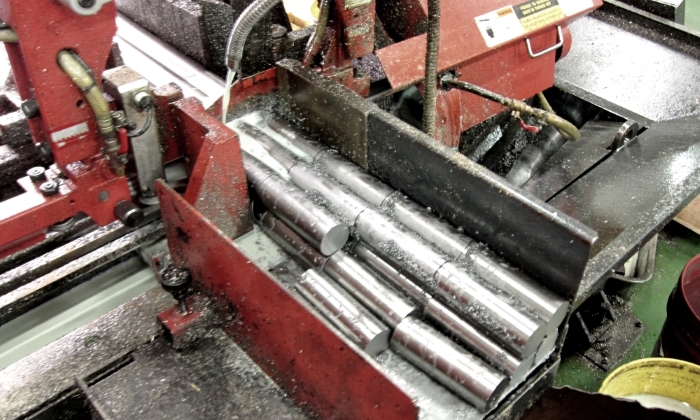 Well-prepared raw material do grateful for efficient mass production arrangement and cost reduce. Our billet shearing machine is capable of material size from 100mm square to 300mm square billet cutting capacity. Billet cutting is required before CNC milling and OD larger than 65mm rods of CNC turning manufacturing production.
CNC Programming
---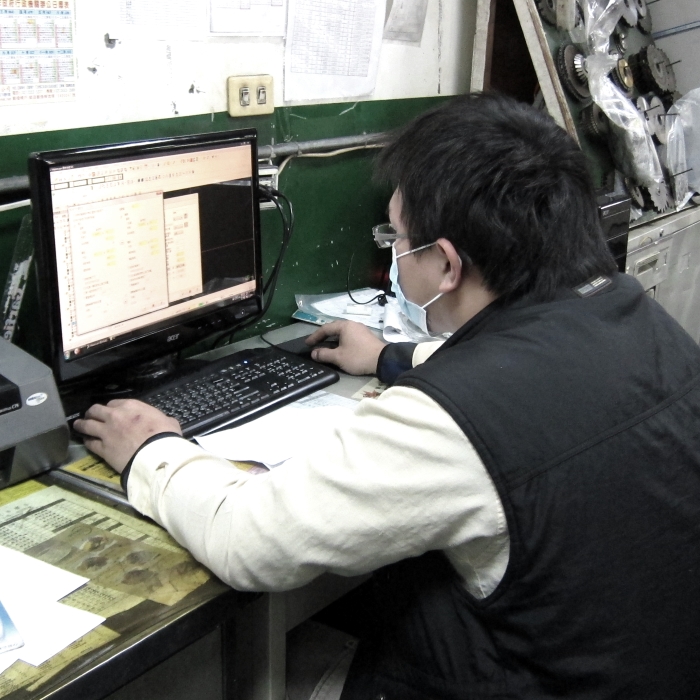 As a professional manufacturer, the best way to maintain easier, productive and profitability fabrication, not mention every minute of design, engineering, operation, programming and machining duration is crucial, we use PC-based CAD/CAM software Mastercam to support fast and efficient turning-milling fabrication.
Machining Services for Large Range
---
We Know Design and Manufacturing
We are truly devoted to making the world's best quality parts and products for our clients. We are a one stop shop for all machined parts services, tooling for plastic injection, die casting and stamping services. The R & D team at Apporo have marvelous manufacturing experience and knowledge which our clients usually comment how gorgeous our machining workmanship is.
With more than 30 years of success, we are one of the premier CNC precision manufacturing services in the world. If you send us your parts CAD drawings to get a free quote, our engineer will review your project to ensure the manufacturability.