Hose Fittings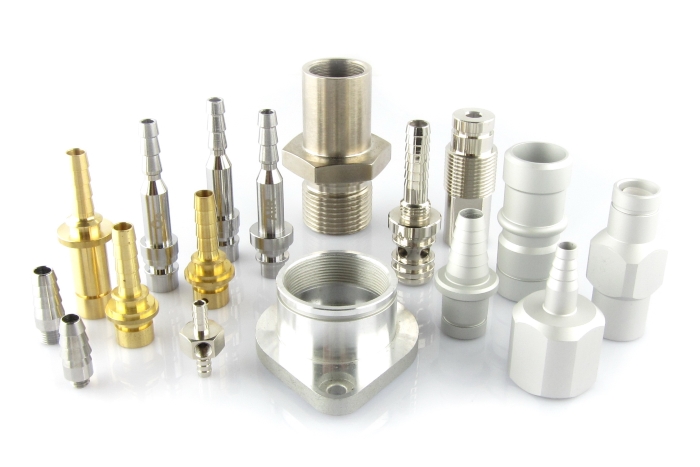 Customized Hose Fittings
---
Kindly send us 2D and 3D CAD drawings for quotes, see RFQ for your reference. APPORO is well experienced and specialized in customized hose fittings parts.
Material available in: aluminum alloy 6061-T6, 7075-T6, brass, stainless steel, plastic.
Surface treatment available in: anodizing, zinc plating, nickel plating, chrome plating.
All the products are RoHS Compliant and proudly Made In APPORO, Taiwan.