Chrome plating is a standard option for a bright and shiny looking for product which required ability of increased hardness, anti-corrosion and anti-wear. Alternatively, satin chrome plating, another fantastic option of modern looking which featured with dulled and matt surface appearance.
What is Satin Chrome Plating?
Sometimes, our clients choose satin chrome plating for items around the furniture to create a contemporary metal finish. For examples, door handles, light fittings, switches, etc. This present electroplating technique is now to deposit a thin layer of chrome onto a electroplated satin nickel coating layer. We had to rely on surface finishing such as sandblasting in the past but now using modern satin nickel chemistry for fast and reliable plating process.
Below showed satin chrome plating(left) compared to shiny chrome plating(right):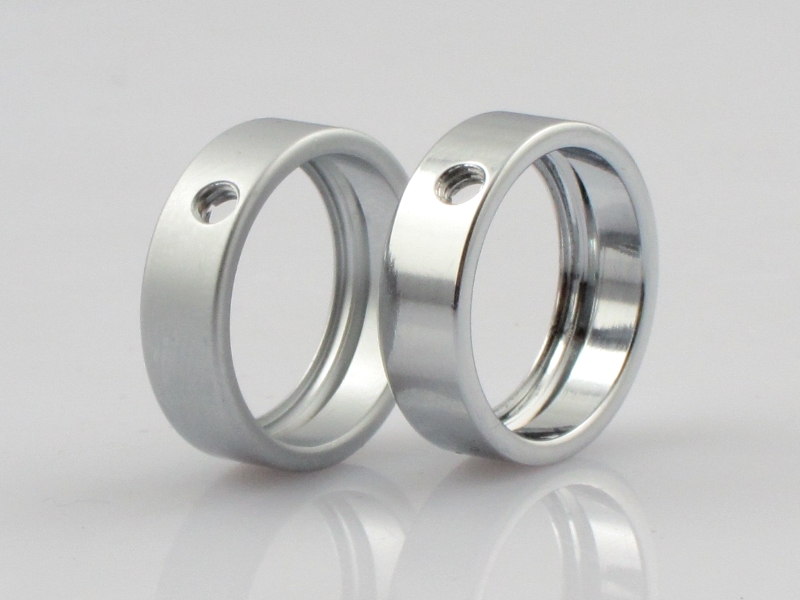 Is my CNC part good for Satin Chrome Plating?
Satin chrome plating on CNC part provides some benefits such as corrosion resistance, higher hardness. It also offers an improved final appearance of your CNC parts without sandblasting in advance. Gorgeous choice to save production cost and provide elegant-looking for your precision parts. Excellent choice for brass parts and carbon steel parts surface treatment.
Black color plating is another optimized appearance option. Below showed otoscope cone funnel with both black and shiny chrome plating.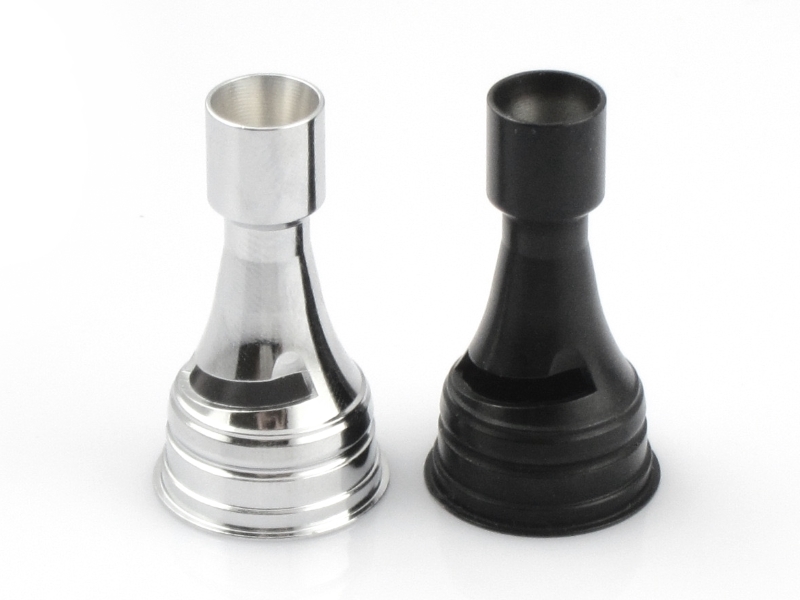 Customers who also checked:
We are well-experienced at:
Turning / Milling Parts
Stamping Parts
Aluminum / Zinc Die Casting Parts
Plastic Injection Tooling Parts
We have excellent capability to produce turning and milling machining parts with multi-spindle machines in mild steel, brass, stainless steel, aluminum and plastic. All of specification is strict with customized requirement the minimum tolerances could be up to +/-0.002 mm. All kind of plastic parts can customized in ABS, HDPE, LDPE, Nylon 6/66, PC, PEEK, PET-P, PFA, POM, PP, PPS, Teflon, etc.
Besides, we also provide professional surface treatment service for all of machining parts, including grinding, deburring, heat treatment, plating, coating, painting, etc.
We manufacture each part with great enthusiasm to meet our customers' needs all over the world. If you have any requirement, please contact us without hesitation.