What is Electroless Nickel Plating?
Electroless nickel plating (EN) is a layer of nickel-phosphorus alloy on a metal or plastic substrate, and has better ability of anti-wear, anti-friction and anti-corrosion compared with electroplated nickel. The phosphorus content ranged from 2% to 13% in EN can define below three types:
1.) Low phosphorus EN: 
Widely applied for CNC parts which required uniform thickness nickel plating inside as well as its outside.
2.) Medium phosphorus EN: 
Most seen in industrial, electronic applications or decorative purpose. The thicker electroless nickel plating, the brighter, vise versa.
3.) High phosphorus EN: 
Best corrosion resistance for CNC precision parts which required ability of against highly corrosive acidic environments. Best surface finish with minimize porosity and nearly pit-free.
Below photo showed workpieces with electroless nickel plating(left) and electroplated nickel(right).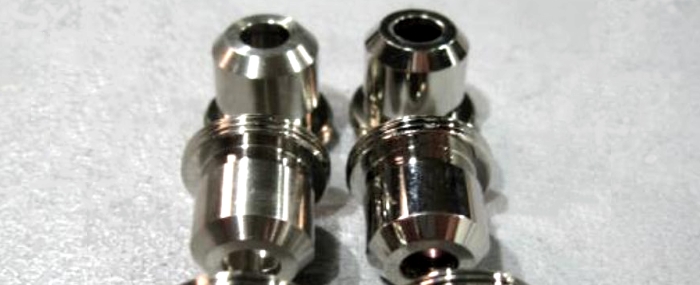 Customers who also checked:
We are well-experienced at:
Turning / Milling Parts
Stamping Parts
Aluminum / Zinc Die Casting Parts
Plastic Injection Tooling Parts
We have excellent capability to produce turning and milling machining parts with multi-spindle machines in mild steel, brass, stainless steel, aluminum and plastic. All of specification is strict with customized requirement the minimum tolerances could be up to +/-0.002 mm. All kind of plastic parts can customized in ABS, HDPE, LDPE, Nylon 6/66, PC, PEEK, PET-P, PFA, POM, PP, PPS, Teflon, etc.
Besides, we also provide professional surface treatment service for all of machining parts, including grinding, deburring, heat treatment, plating, coating, painting, etc.
We manufacture each part with great enthusiasm to meet our customers' needs all over the world. If you have any requirement, please contact us without hesitation.