Parts after machining, cold rolling and welding usually generate internal residual stresses which may result in serious and unacceptable shrinking or distortion. Whatever the parts are made of metal or plastic. Recently, we are running a CNC machining project of rotor shaft for our Singapore client. At current, this project is still in First Article status. The rotor shaft is part of motor assembly which basically includes a rotor shaft and motor shaft. The motor shaft will be inserted into a deep, accurate, diameter Ø5 H7 (+0.012/-0mm) hole on the rotor shaft. There is a deep slotting cut for enlarging the hole when assembling. However, after deep slotting, the hole size will be slightly reduced and also out of tolerance which lead to a complaint happened. Our customer was using pin gauge 5mm to check the hole. When checking, the pin gauge must go all the way till depth 18.0mm, but failed.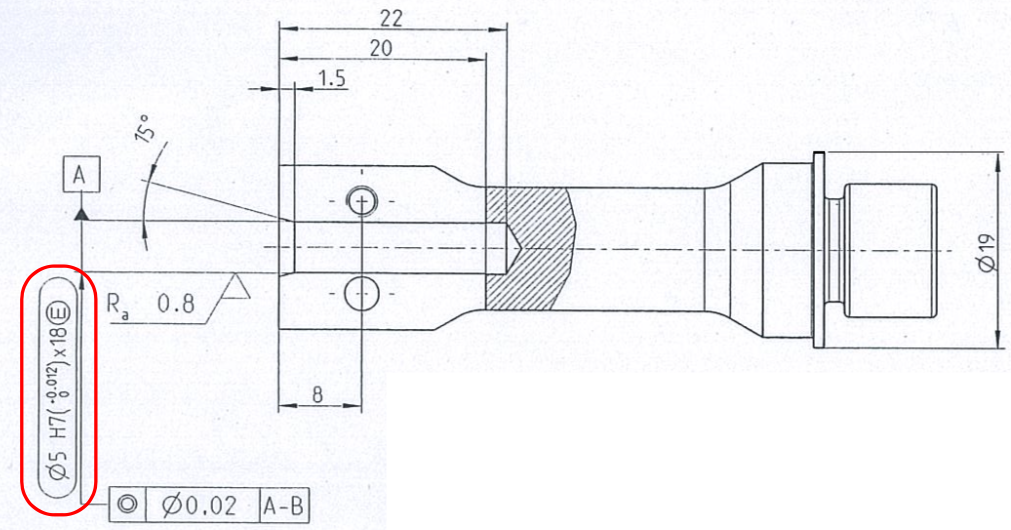 Root Cause for Shrinking Parts
In the meantime, after inner discussion, we believe that the downsize hole was caused by internal residual stresses. Prior to slotting, we had full inspection that the diameter 5mm pin gauge could go all the way as it is indicated in the drawing. In that way, we list two possible reasons for the situation below:
The drawing says the internal hole is Ø5 H7 x 18mm, and we did machine the hole into 18mm in depth accordingly, even into 18.5mm.
Besides, the internal stress would be very likely to lead the hole to slightly shrinking after slotting. Then, it will be unreasonable to meet the tolerance H7 standard after slotting. We suggest our customer to insert the pin gauge harder. So, it will not be a problem for the pin to go into the internal hole.
In conclusion, as the dimension was machined exactly based on the drawing, we think the situation is taken full control of by us.​Therefore, We recommend our customer to move forward to the mass production.​​
If you have similar design with deep slotting, send your 2D and 3D drawing files to our international team of engineers for a free quote. We look forward to cooperating with you. Please check our RFQ process and send us email.