Sheet Metal Prototyping Fabrication2017-11-10
---
At APPORO, we specialize in high quality metalwork production with a great price. Apart from general CNC machining services, we also provide rapid prototyping service for customized metal fabrication. With our systematic arrangement of a range of technologies, we are a perfect one stop shop to meet all your prototyping need. Our professional team can help you validate your prototype efficiently and start mass production seamlessly.
What is Prototyping?
Generally speaking, prototyping is one of the best ways to evaluate the function and profile of a part, or to test an innovative design. It is generally used for concept testing or replication by building a real model. With prototyping, we can also estimate the preliminary cost including manufacturing, post-machining, packaging and etc. Our prototyping service can offer a rapid production for producing a real sample according to product design.
In early stage, our skilled engineering team will arrange a quick production based on the project details to optimize production, such as material, surface treatment, processing method, packaging. Besides, we also specialize in complex assemblies. Our engineering team are good at improving cost effective manufacturing process. Thus, our high quality prototyping services make us a one stop shop for your product.
Prototyping Production Lines
Thanks to our experienced production team, we are able to manufacture prototypes efficiently. Other than that, APPORO has cooperated with other specialists on many industrial projects. Basically, our trans-disciplinary team are capable of production capability below:
1.) Laser Cutting
To be able to use a high power fiber laser beam to cut materials, APPORO owns two laser cutting machines. One is TRUMPF TruLaser 3030 with 3,000 mm x 1,500 mm working range, 20 mm maximum sheet thickness. The other is Mazak SUPER TURBO-X48 with 2,400 mm x 1,200 mm working range, 22 mm maximum sheet thickness. You can look at the short film showing how the laser cutting machine work.
2.) NCT Punch Press(*Ref. 1)
To use various standard punch tools for blanking, piercing, straight edges, different size of holes, our team owns AMADA PEGA-357 Turret Punch Press.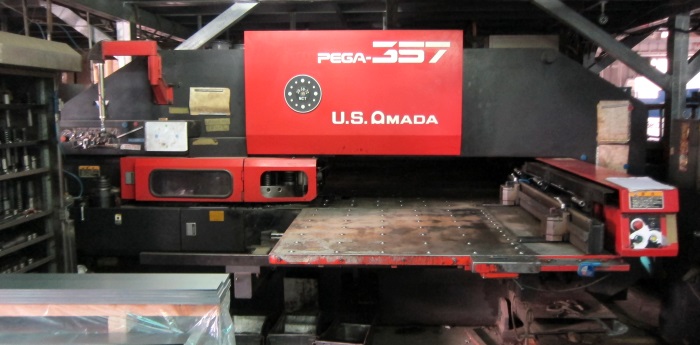 AMADA PEGA-357 Turret Punch Press

3.) Water Jet Cutting
To cut a wide variety of materials by using extremely high pressure jet of water, sometimes, we use a mixture of water and abrasive substance for cutting hard materials. Our team owns an OMAX 55100 JetMachining Center.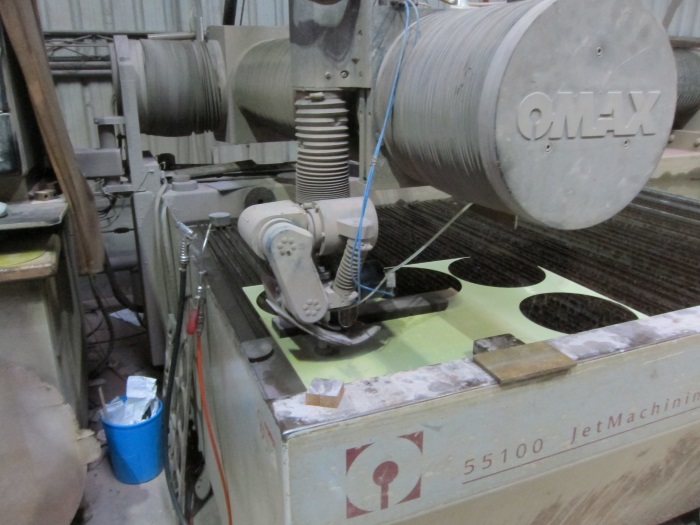 OMAX 55100 Water Jet Machine
4.) Wire Cutting
Wire Cut Electrical Discharge Machining, also known as wire-cut EDM, typically uses a brass wire to cut punching tooling die or metal plate which is too hard to be machined by other methods. Although , wire cutting is the slowest cutting method compare to the other three methods mentioned above, the production tolerance can be down to less than ±5 µm.
In conclusion, with the four kinds of machineries above, we are capable of being a one stop shop to meet all your prototyping need. Interested in cooperating with APPORO for your kickstarting idea? Get your design ready and make your own drawing. Next, send your 2D and 3D drawing files to our international team of engineers for a free quote.
*Ref. 1 See more about NCT(Numerical Control Turret) in Wikipedia