Inner Thread Machining by Using Fluteless Tap2016-04-11
---
There are many ways for thread drilling in metalworking of CNC machining services. As for external threads, thread rolling and thread dies are most commonly used. As for inner thread machining, we generally use taper/second/bottoming three steps thread tapping or fluteless tapping.
Frankly speaking, to drill a deep and small inner thread on high hardness or malleability raw material is a difficult mission. Many factors should be considered before drilling. For example, hole diameter, the forming speed and types of drill bet on the responses: torque, hardness, feeding rate, and thrust force of the form tapping process. Fluteless tap is the one of the best toolings for machining inner thread on CNC turning machines.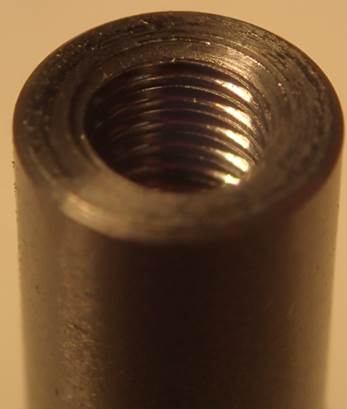 Thread machined by using fluteless tap
What is the Advantage of Fluteless tap?
Fluteless tapping is also known as form tapping. The screw thread is formed by plastic deformation of a working metal under high level of torque. And, it is well monitored operation processing to avoid tool bit breakage when the thread is being machined.
Fluteless tapping can form a perfect screw thread without wasting any material in a pre-drilled hole. Besides, it is kind of opposite style to external thread rolling method. The inner screw thread machined by fluteless tap is with higher strength and less error of pitch diameter. So, we mainly use fluteless tap machining inner thread for aluminum parts, brass parts and zinc parts when we adopt CNC precision manufacturing.
Thread Machining in Industrial Application
Here, let's take automobile industrial application as an example. The thread features of mechanical components help assemble and dismantle quickly and precisely. The engine heads manufactured with non-ferrous metals have an excellent capacity to deform and maintain an acceptable mechanical strength. As a result, thread formed by fluteless tapping can guarantee perfect full threading and high tensile strength.
Take a closer look of the inner thread of cut part
However, inner thread machined by fluteless taps have some problems. For example, the appearance of a split crest on the top of the thread. This situation directly relevant to the initial pre-drill hole diameter. In addition, the smaller the inner diameters are, the slighter the split crest on the top of the screw thread can be after fluteless tap forming.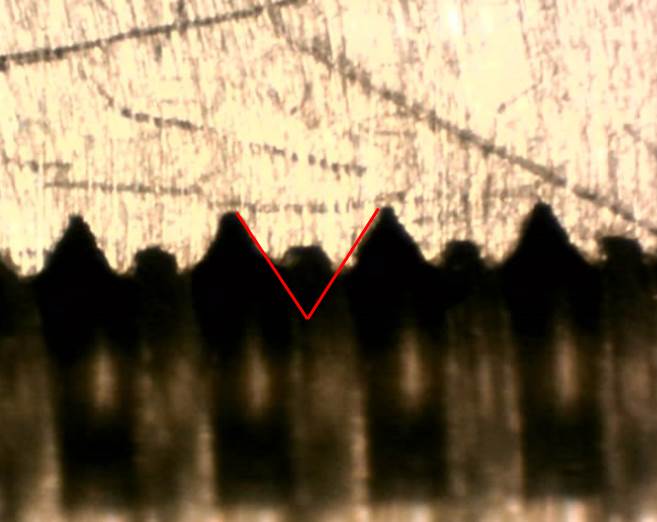 Split crest on the thread
Feel free to ask us if any questions about fluteless tap on CNC precision machining parts. Pls send us your RFQ for free project reviewing.